Sommarsemester/Kesäloma/Summer Holidays 2022
Vecka/Viikko/Week 28-31
08.07.2022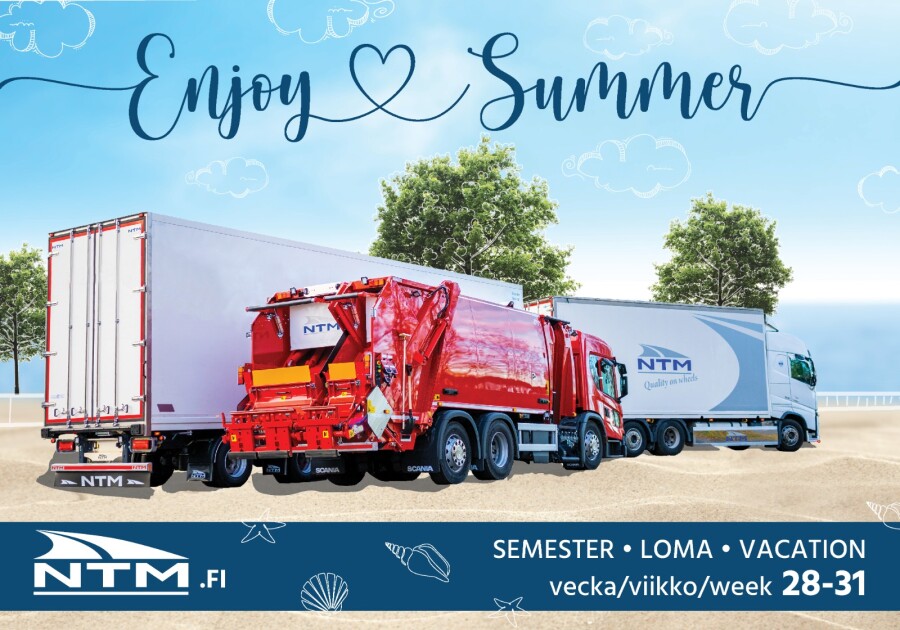 Vi kommer att hålla semesterstängt på fabriken i Finland från vecka 28 till och med vecka 31. Vi vill passa på att önska er alla en riktigt härlig sommar!
Suomen tehdas on suljettu lomien vuoksi viikosta 28 viikolle 31. Haluamme tässä yhteydessä toivottaa teille kaikille ihanaa kesää!
Our factory in Finland will be closed for holidays from week 28 to week 31. We would like to take this opportunity to wish you all a wonderful summer!
Följande avdelningar betjänar under semestern. Seuraavat osastot palvelevat loman aikana. Following departments serve during vacation.
Reservdelar/Varaosat/Spare Parts:
020-236317 (v. 28-31)
Reparation/Korjaus/Repair:
v. 28: 020-123 6474
v. 29: 020-123 62 06
v. 30: 020-123 62 06
v. 31: 020-123 62 69
Varumottagning/Tavaran vastaanotto/Goods reception:
v. 28-29: 020-123 62 44
v. 30: 020 123 63 42
v.31: 020 123 6316